Selling your property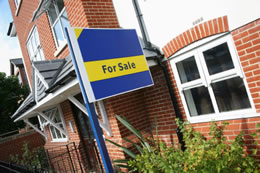 If you are considering selling or letting your property, please contact us for a free appraisal of your property without any obligation.
Our fees are very competitively priced and we offer a NO SALE NO FEE service to all our customers. This means that you do not pay us a penny until your house is SOLD or LET.
The quote we give you is what you pay. There are no hidden extras to pay.
Useful Tips on Selling your Property
The House should be kept clean and tidy for each viewing appointment
Remember to remove all the clutter in the Lounge, Hall Way, Dining Room, Kitchen and Bedrooms. The Kitchen and Bathroom ranks very high among the most important places in the house for buyers. These two places can determine how fast your house is sold or let
The bedrooms should be seen as just being a bedroom and not a home office or games room. This can put potential buyers off, as it makes it more difficult for them to picture themselves living in the house when there are too many of your personal things lying around. Think of contemporary and minimalist designs to create that modern look, in order to appeal to a wider audience and your target market e.g. Young working professional, a married couple or a family with kids
Finally give the house a thorough inspection from top to bottom. Replace broken tiles, tidy up the garden, trim the edges and plant new flowers if needed. Paint areas that might look a bit dull, especially the Bathroom and Kitchen. Keep it simple, use colours such as White Emulsion, Light Blue and Cream etc